nami_roland
and I have been making cupcakes. And we helpfully took photos so as to document our amazing creations!
Our original goal was to try for cupcakes in the coloration of the asexual flag, so on Monday we made a trip to my local crafts store and found some food dye gel paste stuff in black and purple. On our way there, when we finally found the cake section (SERIOUSLY SO LABYRINTHINE WAS THIS PLACE), we
also
found the best asexual cupcake cups ever. Seriously.
LOOK AT THEM THEY'RE GORGEOUS.
(Except today, when we found the
other
best asexual cupcake cups ever while wandering through the same store so
nami_roland
could buy some more to take back with her. These I do not have pictures of my own of, so I will have to
steal the ones off the website
to show you. Also, if you are unfortunate enough to not be able to find the purple ones at your local crafts shop--we got ours from a Hobby Lobby--you could order them
here
.)
So we determined to make cupcakes! And because, you know, just icing a cake in the flag colors was boring, we thought we'd try to make the flag in cupcake form with layers of dyed batter. First we made the batter for white cake: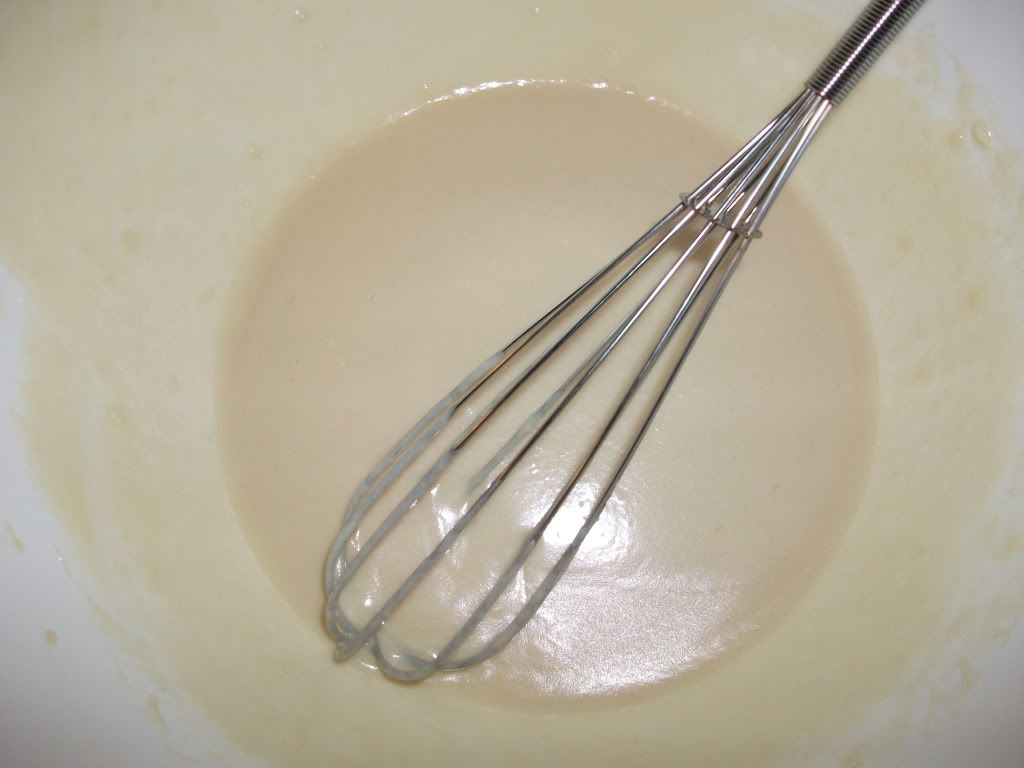 We forgot to take more pictures of that stage of the process because it was boring, and also
nami_roland
did most of that while I sort of ineffectually fluttered around the edges of the kitchen and tried to measure out ingredients.
And then we separated out the batter into littler bowls and dyed it for the stripes.
I found a tiny ladle, which I have later been told is actually a gravy spoon, and set to work trying to make layers. Whatever it was, it worked really really well; usually I spill a TON making cupcakes and I barely spilled at all this time.
And then it was baking time! They turned out surprisingly well on the outside. Inside, not so much; the black sort of took over the rest of the cupcake.
We had (and have) plans to experiment with mixing the layers up a little more so they're less black-heavy and maybe reverse the order of the cupcakes to see what happens. Unfortunately I'm a bit clumsy and managed to drop the entire second tray in the crack between the oven and the door, so we didn't get to see how those would have turned out. The plan is to redo them tomorrow to see if we can't get them looking even nicer.
Hilariously, the roommate I am not yet out to came home after we had finished, noticed the cupcakes, and spent something like twenty minutes gushing over how awesome they were and how we should totally remake them for my birthday. (My birthday plans involve making the Periodic Table in cupcake form with different flavors of cupcake for each of the subfamilies of elements--we're running out of flavor ideas.) I have to say, this idea seriously pleases me!
So